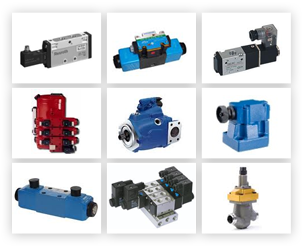 Valley Hydraulics and Air, Inc.

An industry leader, with a proven history.
Valley Hydraulics is a family owned and operated business. We guarantee a quick and courteous response to your needs. Valley Hydraulics has over 35 years of experience and we are only 2 miles from the main US stocking facility for Bosch Rexroth. Valley Hydraulics is your  #1 source for all of your Rexroth and Bosch needs.
Remember, don't throw away your old pumps and valves, send them in to us for Rexroth factory evaluation and repair. The Rexroth factory turn around time will save you down time and money. Valley Hydraulics can also have your Rexroth "VT" cards and electronic circuit boards repaired.
Valley Hydraulics stocks valves, parts, and seal kits for the following Rexroth valve types..
Rexroth 4WE6
Rexroth 4WEH16
Rexroth 4WEH22
Rexroth 4WEH25
Rexroth 4WEH32
Rexroth SF prefill valves
Rexroth SV and SL check valves
Rexroth LFA logic covers
Rexroth LC logic cartridges
Rexroth DB relief valves
Rexroth DBW relief valves
Rexroth DR pressure reducing valves
Rexroth 2FRM flow controls
Rexroth proportional valves 4WRA, 4WRE, 4WRZ, 4WRK, 2FRE, FE, DBET, 3DREP, 4WS2E
Need a part or service? Call Today – (610) 837-2768